ABOUT SEMUNYENI
Semunyeni, a Botswana-based company, is inspired by the simplicity of nature and its approach is to offer a mobile safari experience with fully serviced camps. Our safaris are designed to achieve a state of harmony, and a celebration of balance and abundance. With this philosophy at heart we hope to make your stay with us a truly rare and unforgettable experience. All our campsites have been carefully selected based on locations best suited to enjoy the most immersive experiences Botswana's reserves can offer.
The name was originally Simunye meaning 'we are one' when directly translated from Zulu. 'We are One' is coincidently the name of a song from The Lion King. The name then morphed from Simunye to Semunyeni. Semunyeni focuses on conservation initiatives by being as respectful to nature as one can. Recycling efforts, economic farming, eco-tourism, and a minimal footprint are part of our core ethos. We believe as individuals and as a company, we should be an example of how to be one with nature.
Our vision is to be Botswana's leading luxury mobile safari organisation, creating life-changing experiences in order to build sustainable conservation economies and inspiring positive action.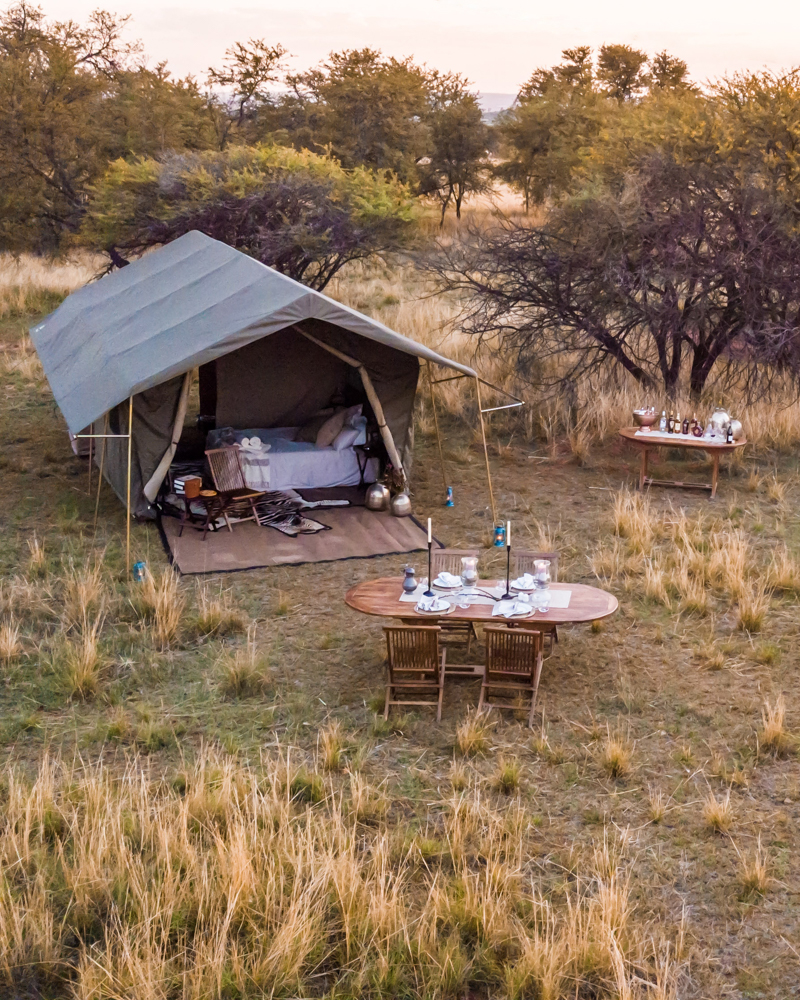 SEMUNYENI BLUEPRINT
Our ethos lies in protecting Botswana's pristine wilderness areas, including the local communities. With our sustainability strategy in mind we have incorporated the '4Cs-strategy' (Commerce, Culture, Conservation and Community) to our operation.
COMMERCE
We create truly life-changing wilderness experiences for our guests and clients. To ensure the ongoing financial success and sustainability of our business and the surrounding communities, we work closely with conservation and community stakeholders.
CULTURE
We have the utmost respect for our unique culture, as well as those of all our employees and neighbouring rural communities. With this philosophy at heart we hope to positively impact a global culture of respect and care for the environment.
CONSERVATION
We strive to reduce the impact of our operations on biodiversity conservation. We are members of wildlife and nature conservation initiatives and support organic and Fair-Trade options to ensure that our operations have as little impact as possible on the environment.
COMMUNITIES
To us, our staff and communities are of great importance, they are the heartbeat of our business. It is our aim to provide them with opportunities to learn about nature, to love and conserve it, and to realise the importance of ecotourism. We work closely with the communities who are the guardians of the environment they live in.