TRADITIONAL ­­CAMPING
Traditional mobile camping safaris are undoubtedly the most traditional way of exploring Southern Africa. They are utterly authentic and flexible (adjusting routes according to seasons and migration) and allow guests to travel in groups with friends and family on quieter 4×4 trails and to explore remote regions by moving camp.
What do we need to bring? Yourselves, cameras, binoculars, items of a personal nature, and your specialised drinks (We provide limited beer and wine). The rest is up to us!
When with Semunyeni safaris, guests only help out getting their luggage in and out of the trailers. The setting up of your tents, taking them down, all cooking and cleaning will be done by Semunyeni Staff. Our Semunyeni Camp Team made up of one head guide, one assistant guide, one camp manager, and a handy team to cater to your basic needs.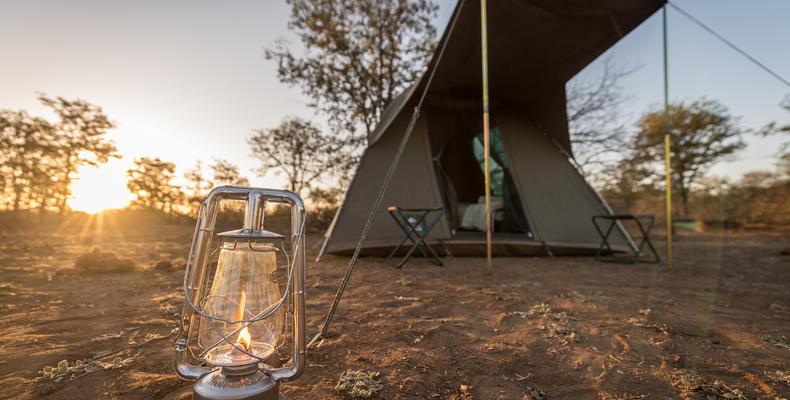 DESCRIPTIONS
Inclusive of all meals and soft drinks

Wine, beer and spirits are sold at an additional cost

Cooler box with cold drinks and snacks while on safari

Semunyeni cook prepares all meals

Basic tent service in the morning

Dome tent with en-suite bathroom

Stretchers, mattresses and bedding provided

Green camping with solar power

Guests to bring head torches and binoculars

Water bottles and buffs available to purchase

Medical Air Rescue with Okavango Air Rescue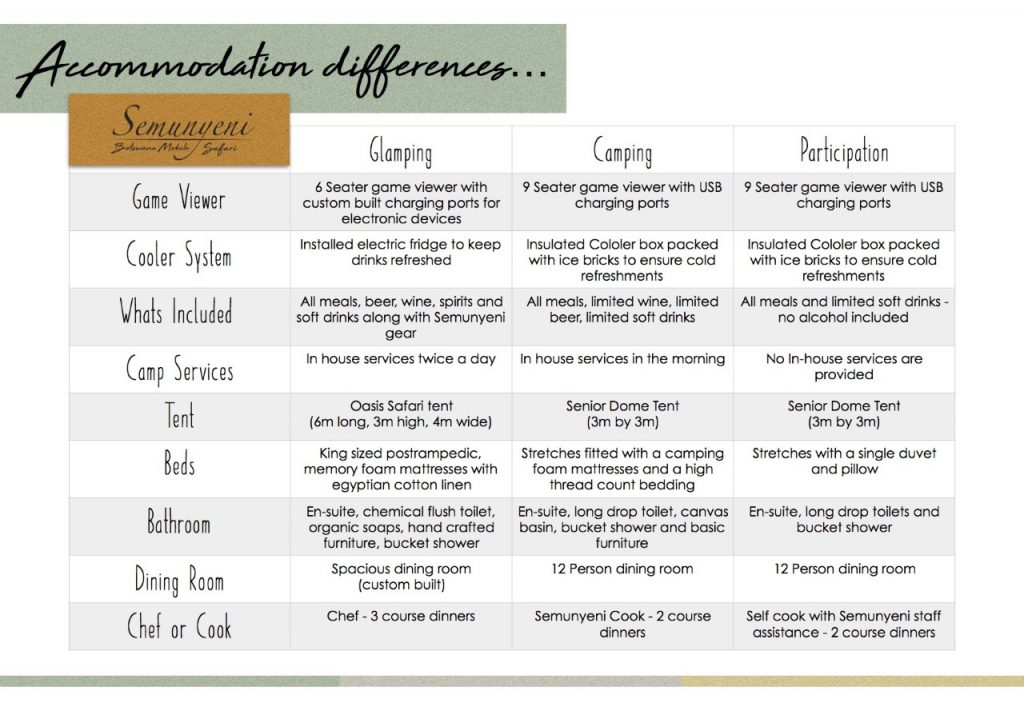 LUXURY CAMPING & ACCOMMODATION
BOTSWANA MOBILE SAFARIS